Just as I am, without one plea,
but that thy blood was shed for me,
And that thou bid'st come to me,
Oh Lamb of God I come. I come.
– William Batchelder Bradbury
Do you recognize the song? It was sung at the conclusion of every Billy Graham evangelistic meeting.
I wasn't there when 'Just As I Am' was chosen as the song to seal the message Billy Graham spoke to thousands of people congregated to hear about Jesus Christ, the Son of God, the forgiver of sins, the savior, the giver of eternal life.
I think this song was chosen because the words state simply that Jesus accepts us just as we are, right where we are, in whatever condition we are in. All we have to do is come to the Lamb of God.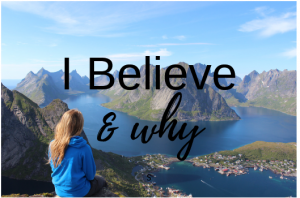 Genesis 3 – Sin became a global, lifelong problem. You can read the story for yourself but let me recap for you. The serpent (who was actually gorgeous back then) got on Eve's good side and totally deceived her with the greatest lie ever told. Do you remember what it was? Of course, you do.
God had just told Adam and Eve that they could live in the Garden of Eden in pure bliss. They could eat anything they wanted (probably calorie free) as long as they never took one bite of the fruit from the tree in the center of the Garden. Is this ringing a bell? That tree was named "knowledge of good and evil" and up until this moment, there was no evil.   
So, this beautiful, shrewd creature tells Eve that God lied to her. What?! How did that happen? Well, here's what the Bible says.
Eve: God said we can eat fruit from any tree in the garden except the fruit of the tree that is in the middle of the garden, we must not touch it, or we will die.
Serpent: You will not certainly die!
Eve believed the serpent so completely that she took a bite of the fruit then convinced Adam to join her. And just like that, sin entered the world. Romans 5:12   That was a problem going forward. From that point on the free will God instilled in us made it necessary to choose. Will it be good, or will it be evil? Evil sounds harsh, doesn't it? Sin is harsh. God says it is evil.
Here is the only remedy for sin, the cure, the one way to resolve it. Jesus Christ, the Son of God, the Lamb that takes away the sin of the world. Let's journey through scripture that explains, how to come to the Lamb of God, be cleansed of sin, and have your name written in the Book of Life in heaven.
John 3:16 For God so loved the world that he gave his one and only Son, that whoever believes in him shall not perish but have eternal life.
John 14:6 Jesus said, "I am the way and the truth and the life. No one comes to the Father except through me."
Romans 3:23 All have sinned and fall short of the glory of God.
Romans 6:23 The wages of sin is death, but the gift of God is eternal life through Jesus Christ.
1 John 1:9 If we confess our sins, he is faithful and just and will forgive us our sins and purify us from all unrighteousness.
John 1:12 To all who received him [Jesus], to those who believed in his name, he gave the right to become children of God.
Why I Believe
I believe the Bible from Genesis to Revelation. I believe the world was created by God. I believe the Bible is the Word of God. I believe that his life on earth is temporary, this isn't all there is. I believe there is a heaven and I believe just as strongly that there is a hell. I believe that faith in God is imperative to eternal life in heaven. I believe the only way to heaven is by believing that Jesus, God's son, died on the cross to wash away the sins of this world. I believe Jesus died and rose from the dead three days later. I believe that asking Jesus to be my savior is the only way to live eternally in heaven.
I believe this because I believe the Bible. I believe the Bible is the truth. I believe the Bible was written by human men but was inspired and breathed out by God.
2 Timothy 3:16-17 All Scripture is God-breathed and is useful for teaching, rebuking, correcting and training in righteousness, so that the servant of God may be thoroughly equipped for every good work.
Jesus prayed:  Sanctify them to live according to the truth; your word is truth. John 17:17
What do you  believe? Do you know why you believe it?